The Lobo Champions Council is the most elite group of supporters for Lobo Athletics who have made an enduring impact on UNM Athletics through their philanthropic generosity. To join the Champions Council, you can make a lead gift of $50,000 or more to one of UNM Athletics key initiatives, make a planned or legacy gift, or a naming rights gift.
To become a member of this elite and core group, please contact the Lobo Club office at 505.925.2582 or loboclub@unm.edu
Football Locker Room Enhancement
---
The football locker room will receive its first update since 1994.
The enhancement is geared towards the enhancing the student-athlete experience, modernizing the environment for UNM Football, and increasing the safety of the facility.
MAKE A GIFT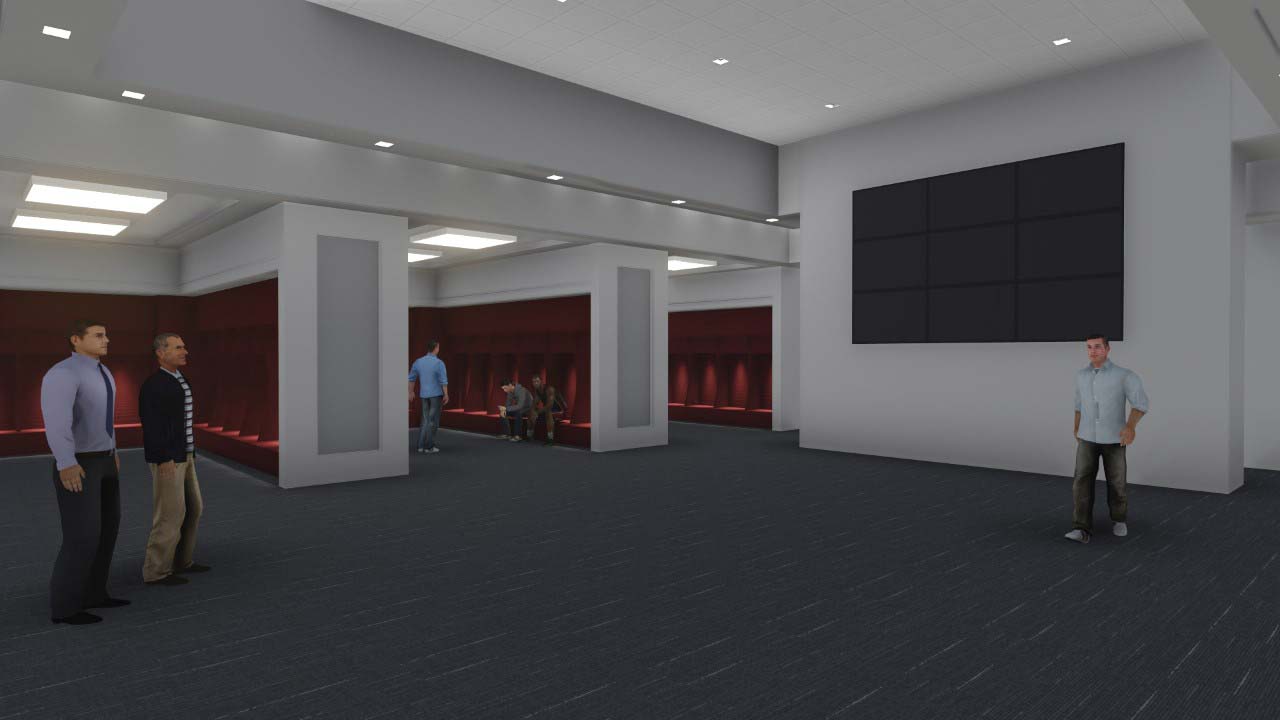 Olympic Sports Weight Room
---
The new Olympic Sports Weight room will serve as a training home to nearly 325 UNM Student-Athletes and 18 women's & men's athletics programs.
MAKE A GIFT
Establishing an Endowment for Lobo Athletics through the UNM Lobo Club affords a donor the unique opportunity to provide support in perpetuity. Endowments can be established at a minimum commitment of $25,000. Donors also have an opportunity to contribute to various existing endowments.
To learn more about establishing an endowment fund, contact our office at 505.925.2582 or loboclub@unm.edu
The Forever Lobo Society is an exclusive recognition society that honors individuals who have left the ultimate legacy for UNM student-athletes, coaches, and athletic programs through charitable estate gift plans.
To learn more about Planned Giving, contact our office at 505.925.2582 or loboclub@unm.edu