The Lobo Champions Council is the most elite group of supporters for Lobo Athletics who have made an enduring impact on UNM Athletics through their philanthropic generosity. One may become a member with a donation of $50,000 or more through a cash gift, gift-in-kind, or planned/estate gifts.
To learn more about Champions Council, contact our office at 505.925.2582 or loboclub@unm.edu
Football Locker Room Enhancement
---
The football locker room will receive its first update since 1994.
The enhancement is geared towards the enhancing the student-athlete experience, modernizing the environment for UNM Football, and increasing the safety of the facility.
MAKE A GIFT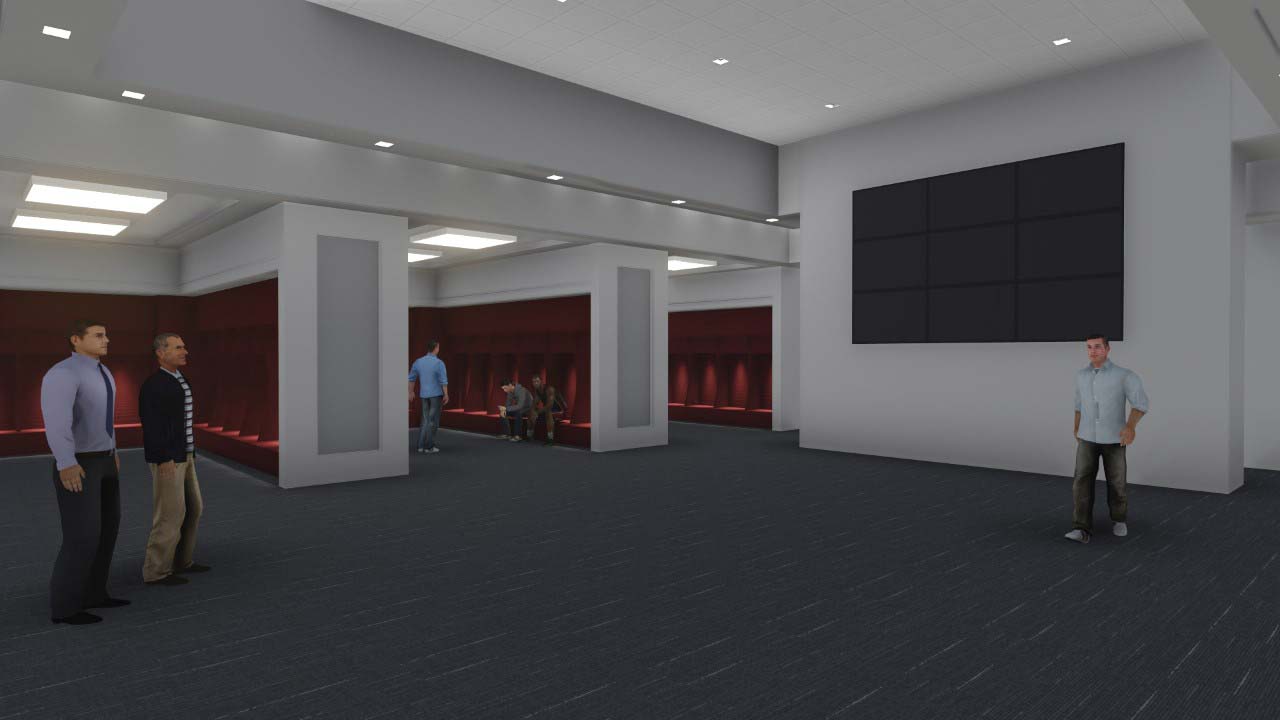 Olympic Sports Weight Room
---
The new Olympic Sports Weight room will serve as a training home to nearly 325 UNM Student-Athletes and 18 women's & men's athletics programs.
MAKE A GIFT
Establishing an Endowment for Lobo Athletics through the UNM Lobo Club affords a donor the unique opportunity to provide support in perpetuity. Endowments can be established at a minimum commitment of $25,000. Donors also have an opportunity to contribute to various existing endowments.
To learn more about establishing an endowment fund, contact our office at 505.925.2582 or loboclub@unm.edu
The Forever Lobo Society is an exclusive recognition society that honors individuals who have left the ultimate legacy for UNM student-athletes, coaches, and athletic programs through charitable estate gift plans.
To learn more about Planned Giving, contact our office at 505.925.2582 or loboclub@unm.edu