Lobo fans and supporters play a crucial role in Lobo Athletics and the UNM experience of our 450 student-athletes. The campus presence of Lobo supporters, donors and fans increases the excitement of our game days and generates the enthusiasm our coaches and athletes lean on to aide in gameday success. Because your support, both financial and in person are dually impactful, we take pride in being able to offer premium game day experiences that exist not only to raise funds for our athletes and programs, but to create a more executive gameday experience for fans with interests in corporate events, private parties and the like. Your investment towards our premium gameday experiences, whether seasonally or game-by game, is the perfect way to enjoy Lobo Basketball from some of the best seats in The Pit. For more information or booking requests, contact the Lobo Club: 505-925-2582 or unmloboclub@unm.edu.
---
The Pit houses 40 premium suites with options to reserve either 1, 3, 5 or 10 suite packages throughout the basketball season. Our suites include both bar-style and plush seating, leather couches, flat screen TV's, granite countertops for buffet-style food (additional cost), coffee tables, cabinets for personal belongings, and a mini fridge to accommodate any and all beverage purchases. Sideline and baseline suites are available, annual suite agreements include Men and Women's Basketball.
The Pit Club Level is on the north side of University Arena, just atop our student section with a full dining area and two full service cash bars. Additionally, club seating at The Pit offers 10 sections of plush, black leather seats, complimentary concessions included with your ticket cost and access to 505 Market. Single game and season tickets incorporate both Men and Women's Basketball.
Amenities
All-inclusive concessions and soft beverages
Full Bar
Private Restrooms
PRICING
Season Ticket: $1,500
*Entry 90 minutes before kick-off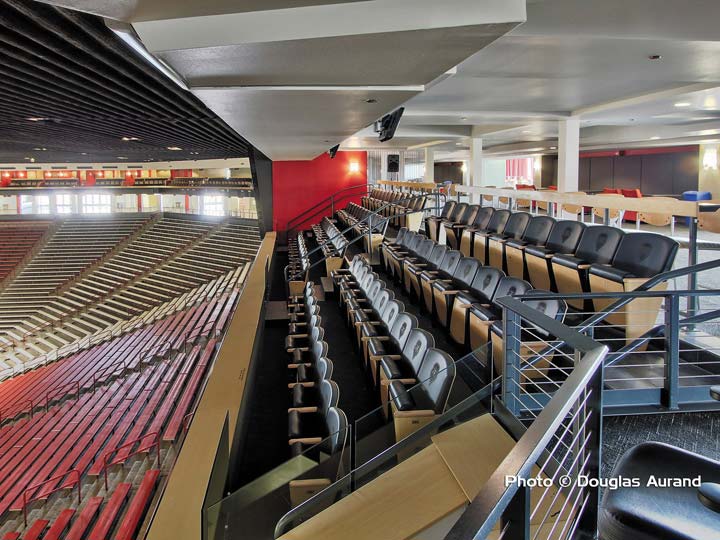 The Lobo Level is the best courtside seating in Albuquerque. The sights and sounds of high speed game action just a few feet away creates an unforgettable memory.
Pricing
Season Ticket: $3,025
*Entry 90 minutes before kick-off
Amenities
Access to the Club Level
Entry 90 Minutes before tip-off
Parking
---
Football
With seating capacity at nearly 40,000 today, University Stadium has been the premiere gameday venue for Lobo Football since 1960 and we are proud to call it home. Premium game day experiences in University Stadium range from our traditional sideline seating in our Zia levels to our newer South End Zone seating facing our Lobo Vision scoreboard and accessible through Tow Diem Athletic Facility.
Amenities (all club levels)
All-Inclusive food and soft beverages
Full Bar
Parking
Private Restrooms
Zia Club Level
---
Our Zia level brings the best of both worlds with shaded outdoor seating and a sideline view of both the game and the Zia mountains. The Zia Club has two levels in University Stadium and includes chairback seating along with cash bar and buffet style food each game.
Pricing
Season Ticket: $1,020
Single Game: $90
*Entry 90 minutes before kick-off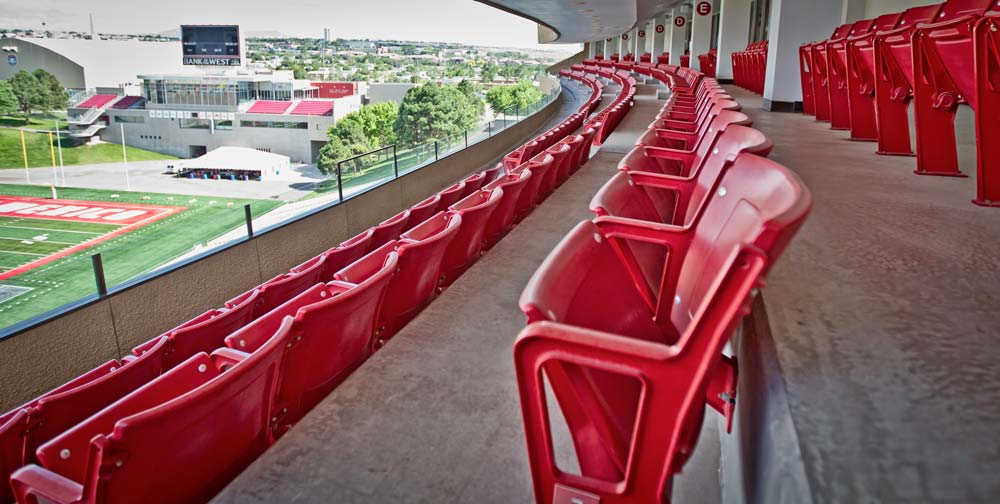 Indoor End Zone Club
---
Groups and corporate events are better suited for End Zone Club seating.
University Stadium's Indoor End Zone Club is a private movie theatre style club with flat screen TV's throughout and cushioned leather chairbacks. A full buffet is available each game along with a cash bar, access to outdoor club, private club restrooms and complimentary snacks.
Pricing
Season Ticket: $1,700
Single Game: $135
*Entry 90 minutes before kick-off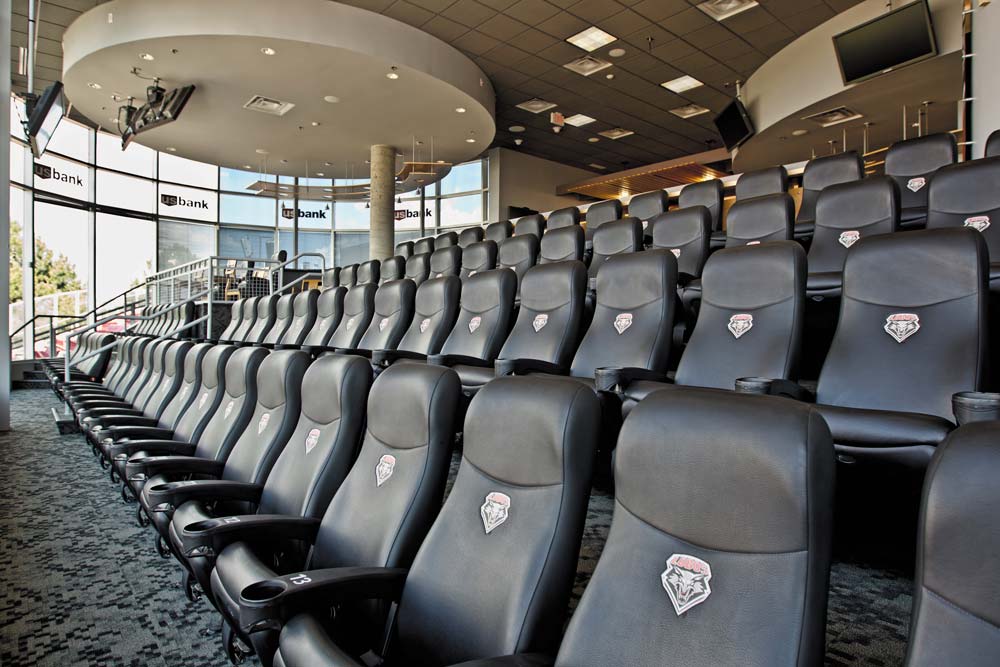 Outdoor End Zone Club
---
University Stadium offers both indoor and outdoor seating options at our club levels. The Outdoor Club comes with all the amenities of the indoor seating with more affordable pricing and provides the perfect space for families on Lobo Football gamedays.
Pricing
Season Ticket: $415
Single Game: $67
*Entry 90 minutes before kick-off