A Message From the AD
Dear Lobo Club Members,
It is a great time to be a Lobo!  We have some of the best fans in the nation and all of our athletic teams are exceling both on the field/court and in the classroom.  We continue to have an emphasis on graduating student-athletes and recent successes in team GPAs have shown that our collective efforts have been effective.  We also continue to shine in competition.  We are consistently in the hunt to be the best Non-BCS level school in the nation as indicated in the Learfield Sports Director's Cup, which measures the success of athletics departments nationally by all sports.
This success cannot happen without your emotional and financial support.  Your membership in the Lobo Club is as critical as coming to games and cheering for our Lobos.   By giving to the Lobo Scholarship Fund, you assist in reducing the annual cost of student-athlete scholarships that has risen to nearly $4 million annually.  Other financial support through gifts-in-kind, capital projects, endowments, planned gifts, and sport enhancement fund gifts make a significant impact on the student-athlete experience and will help take our department to the next level.
As the cost of success for UNM Athletics continue to rise, we need your support to grow our membership to 5,000 and beyond.  I invite you to navigate through this website to see how your contributions will continue to better the lives of Lobo student-athletes today and forever.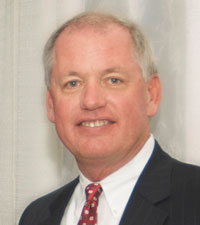 Thank you for your support!
GO LOBOS!

Paul Krebs
Vice President for Athletics
University of New Mexico