Ways to Give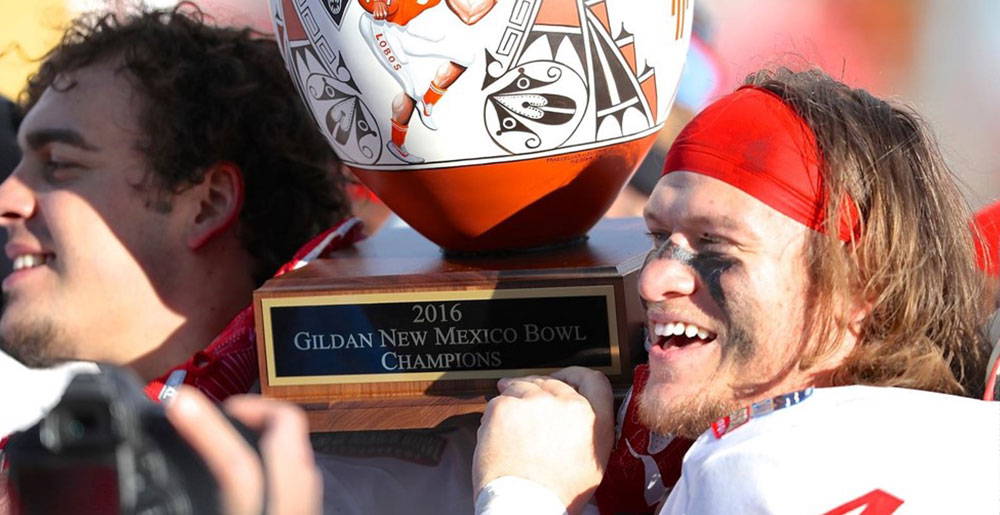 Cash, Check, and Credit/Debit Card Donations – Most gifts to the Lobo Club are cash gifts and can be done by writing a check or using your American Express, MasterCard, Visa, or Discover card. Checks should be made payable to "The Lobo Club." Credit card payments and pledges can easily be made online by clicking HERE.
Gifts in Kind – Gifts of goods, products, or services that assist UNM Athletics by offsetting needed expenses. These gifts are tax deductible. Please consult your tax advisor for exact tax benefits. For more information, contact the Lobo Club at 505-925-2582.
Payroll Deduction and Bank Draft Withdrawal – This provides a convenient way for UNM staff and faculty to donate to the Lobo Club. By completing the Lobo Club Payroll Deduction Form you may specify the amount you would like withheld and the frequency with which you would like the deductions to be made. Please note that these forms must be submitted on an annual basis and that they are not renewed automatically.
LoboCents – With LoboCents.com, you can now redirect your checkout counter change to support UNM student-athletes through the Lobo Club. Get started by visiting www.LoboCents.com. Click on the "Support Our Lobos" and follow the steps to securely link a credit/debit card to your LoboCents account. All national banks are available including more than 9000 local banks, including NUSENDA, Sandia Laboratory Credit Union and many more.
United Way – Giving to the Lobo Club through the United Way is a great way to be recognized as a Lobo Club member and a United Way donor. You can donate online through the United Way website by clicking HERE.
Matching Gifts – Some companies will match your contribution to the Lobo Club. Submit your company's matching gift form with your contribution and it can significantly increase your support and associated giving level.
Estate Planning – You may donate through will provisions, life insurance and other bequests. Estate gifts may be made by donating a designated amount, a real asset or making a residual bequest. For more information, click HERE.
Securities – You may eliminate paying capital gains tax and receive an income tax charitable deduction for gifts of long-term appreciated securities.
Memorial Gifts – Remember a friend or a loved one with memorial gifts to the Lobo Club. 
Volunteering - Giving your time is also always an option. We always need volunteers at numerous sporting events and functions. Please call 925-CLUB (2582) if you are interested. We also have an amazing Ambassador Program and you can find more information by clicking HERE.
For interest or further explanation on the Ways to Give to the Lobo Club, please contact our office at 925-CLUB (2582) or email us at loboclub@unm.edu.